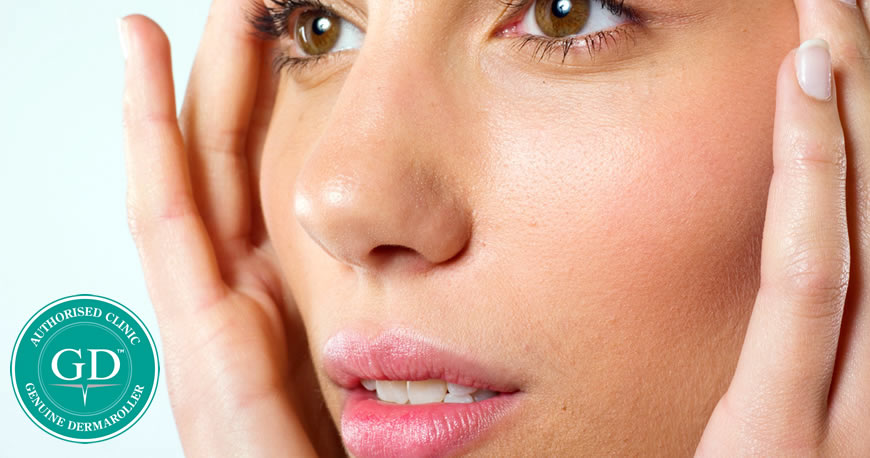 S-Tox clinic is an authorised Genuine Dermaroller (GD) clinic
We all want to look our best and GD is a rejuvenation therapy which uses our body's natural healing processes to create a younger, fresher complexion. You may already have tried Botox or fillers to reduce lines and wrinkles with almost immediate and amazing results. With GD you can get amazing results to a different aspect of your skin's appearance – your complexion.
GD is designed to stimulate skin and will encourage your skin to regenerate and repair itself naturally. The result is smoother skin, but also brighter, younger and healthier looking skin.
The process of microneedling produces a natural healing process for long-lasting rejuvenation of the skin.
How it works
At S-Tox clinic all treatments are prescribed and performed by a doctor and only after careful consideration of your skin type, what you hope to achieve and what realistically can be achieved. The GD process is begun only after an anaesthetic gel has been carefully applied over the whole treatment area and some surrounding skin. You will need 30 minutes for your skin to become numbed. GD involves creating thousands of tiny punctures in the skin's outer layers using a genuine dermaroller with precision engineered titanium microneedles. This process will stimulate collagen and elastin creation which are the building blocks for young, elastic healthy skin. Revuvenated skin will have improved elasticity, smoothness and pigment distribution.
GD is an effective treatment for:


Acne scarring
Sun damage, aged or freckled skin
Facial and neck lines and wrinkles
Stretch marks
May be used in combination with rejuvenation creams including the obagi range
Questions & Answers
Q. How many treatments are required?
A. Usually 3 treatments at 4-6 week intervals. You would need 5 or 6 treatments for scarring. An annual top-up treatment is recommended
Q. What is the down time?
A. You will look as if you are sun burnt immediately after the procedure, usually lasting from a few hours – 2 days. Most people feel sufficiently recovered for normal activity after an overnight rest.
Q. Does it hurt?
A. Anaesthetic gel is used to numb the skin prior to microneedling. There should be no more than minimal discomfort.
Q. I am confused which will be the best treatment for me to ask for?
A. S-Tox clinic offers a free no obligation consultation service which will allow you to discuss the concerns you have with your skin and find out more about the treatments which would be most suitable for your requirements
Testimonials

Well I didn't know what to expect. Actually it was quite a relaxing experience and afterwards my skin tingly and alive. You have to be patient awaiting the effects, but it's well worth it – it's really boosted my confidence, my skin looks so good.

Mrs S, Basildon

I have always hated mirrors because of my acne scars. I have had 5 treatments so far and now I just keep looking in the mirror. It's not perfect but it has transformed my life. Thanks so much Dr A


Miss H, Chelmsford
Copyrights ©2015 S-TOX Clinic